Looking for ideas on how to make money fast as a kid or teenager? It seems like there's always something new and cool to buy. Between holiday-edition Kylie Lip Kits and Riverdale merch to stocking stuffers and gifts for Selena Gomez fans, if only there was a way to make money super quick. Lucky for you, all it takes is a little more creativity and a little help from us.
How to Make Money Fast as a Kid
1. Wash your family's laundry.
Give your parents a break! Do the laundry for an allowance.
2. Make friendship bracelets and sell them at a local craft fair.
Charge extra for pretty beads.
3. Help meal prep for the week.
Organize your family's meals for breakfast, lunch, and dinner.
4. Craft your own choker necklaces from old T-shirts.
Make cash by starting a trend with your buds!
5. Sew dress-up princess costumes to sell to your little cousins.
You'll be their idol for life!
6. Teach piano to the kids in the neighborhood.
You can just show them how to do a basic scale.
7. Make bread and sell it in your neighborhood!
Everyone loves homemade bread.
8. Use Shutterfly to create digital scrapbooks for your family and sell them.
Fun! And very sentimental.
9. Sell snow cones next to a pool or on a busy street corner on a hot day.
Stay cool!
10. Make your own bath bombs and sell them on Etsy.
Use essential oils like lavender and peppermint.
11. Make your own snack boxes and sell them in your neighborhood.
Put healthy snacks in there like nuts, cheese, and celery.
12. Build a laser tag course in your backyard and charge admission.
You can make the laser guns out of cardboard and pretend.
There are a bunch of recipes for different kinds of slime. Find your favorite and make your own, and then sell the jars to your friends!
14. Tutor!
Are you really good at math? Or fluent in Spanish? You could even help younger kids work on their reading skills. Post flyers at the library or in the town paper.
15. Make earring holders out of picture frames and wire.
You can sell them on Etsy with a parent or at your local craft fair.
16. Ask your local newspaper if you can set up a paper route.
You'll get to bike around your neighborhood!
17. Set up a car wash.
On a hot day, set up a car wash in your driveway with buds. Make posters to spread the word.
18. Caddy at a golf course.
Make a few extra dollars by going to your local golf course and seeing if you can carry clubs around 18 holes for the weekend!
19. Host a garage sale.
Ask your parents if you can sell the junk that's collecting in your room and in the attic. After all, one man's trash is another person's treasure!
20. Take orders a week before the Fourth of July, and o­ffer a pie delivery service in your neighborhood.
Make the pies yourself and deliver them the morning of the 4th.
21. Rent or borrow a metal detector from a neighbor or family member.
Then, take it to the beach or the park to find rings, coins, and other treasures.
22. Make your own face masks.
Research recipes for DIY natural face masks, and put them in cute jars to sell. Or turn your house into a spa and give facials!
23. Throw a Princess Tea Party with your old dress-up gowns for the little girls in your neighborhood.
Make little cucumber sandwiches and charge admission!
24. Make customized Mickey Mouse ears.
O"ffer to create personalized Mickey Mouse ears for Disney fans!
25. Craft giant crepe paper roses.
Do you know anyone who is having a baby soon or who has a birthday coming up? Paper roses are perfect for both events.
26. Make mini terrariums in teacups.
Plant a succulent inside a vintage teacup that you can find at the thrift store, and sell them to your friends.
27. Draw pet portraits.
Are you a skilled artist? Ask around to see if anyone wants a drawing or painting of their furry friend.
28. This summer, sell water, chips, and candy at local kids' soccer games.
People will be sure to gobble them up!
29. Carry cool pencils, erasers and snacks in your backpack and sell them at camp.
Sell each for a dollar to your 29 camp buds. Just double check with your counselor!
30. Train someone's puppy.
If you have dogs at home and consider yourself an amateur dog trainer, hang up flyers around your area for some basic puppy training classes!
31. Make doll clothing.
If you're handy with a needle and thread, sew mini outfits for dolls and sell them to kids on the playground.
32. Groom your friends' dogs.
If you know of a dog that needs to be brushed, offer to do it for them. You can bathe and groom them!
33. Offer up your organizational services.
If you notice that your neighbor's playroom has gotten a little out of control, offer to organize it for a small fee! You'll be helping the parents out so much.
34. Find a free furniture item on Craigslist, vamp it up, then sell it.
People will love your fresh take on old furniture.
35. Sell your clothes to a second-hand shop.
After you clean out your closet, why not make extra cash and sell them?
36. Grow your own produce and sell it at the farmer's market.
People are always on the lookout for fresh fruit and veggies! Plus, gardening can be a great outdoor hobby.
37. Make DIY wallets from patterned Duck Tape.
Duck Tape comes in cool colors and designs — not to mention, it's pretty cheap! Find how-tos on YouTube. We're obsessed with this Galaxy Duck Brand Duct Tape
38. Be on neighborhood garbage duty!
On garbage day, offer to take your neighbors' trash cans to the curb and put them back once the truck is gone.
39. Draw your own comic books.
If you love comic books, create your own to sell to family and friends. Write the story and draw it yourself. Then, make a cover!
40. Create paper mache piñatas for kids' birthday parties.
Piñatas are cheap and fun to make. Learn how on YouTube!
41. Referee a local sports game.
Look online to find out how you can get a job as a referee.
42. Help the elderly set up electronics.
Grandma will really appreciate it.
43. If you have any old computer or video games, sell them on eBay.
People are always looking for vintage computer games or video games to collect.
44. Dust all of the furniture in your house.
Promise dad you'll tackle all of the cobwebs in the corners of the ceiling, too.
45. Partner up with a family photographer to get kids to smile and look at the camera.
Charge a fee for your help.
46. Lifeguard at a pool.
If you're old enough and are CPR-certified, check to see if your local pool has an opening!
47. Sell school mascot T-shirts.
Over the summer, make T-shirts for your school's sports teams, and sell them.
48. Play your instrument in a public place.
If you can set up your instrument somewhere in your city, do it! Bonus points if you can sing.
49. Be mom's assistant for the day.
Your mom or dad can always use the help. Offer to chip in by cleaning, cooking, checking the mail, or doing whatever else they need for the day for a small fee.
50. Landscape someone's lawn.
If a neighbor or family member's yard needs a little weeding, offer to plant flowers in front of her house just in time for summer!
51. Plan your family's next vacation.
Become a personal travel agent! Look up hotel and restaurant ratings in the city you're visiting.
52. Spice up someone's Instagram feed.
Know anyone who could use a couple of pics that aren't #selfies? Offer to take some for them!
53. Crochet cozy blankets.
Over the summer, crochet some warm blankets in different colors and sell them to your friends and family. They'll be perfect for the cold weather that's coming this winter!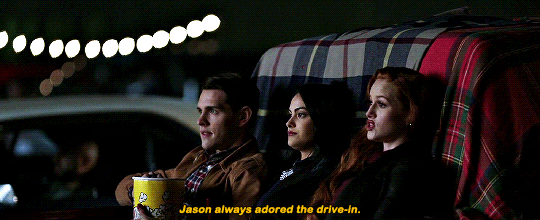 54. Host an outdoor movie in your backyard.
Make an oversized movie screen with a white bedsheet, and buy a projector. Put flyers all over your neighborhood. Charge admission for a picnic and a movie!
55. Walk neighbors' dogs.
Start with one pup at a time!
56. House sit.
If someone is going away, offer to look after their home.
57. Work on a farm.
Do you live in the countryside? Ask a local farmer to help pick strawberries or other produce during their busy season!
58. Sell lemonade and cookies.
You can never go wrong with a classic idea! Set up a lemonade stand in your front lawn and bake some cookies to go along with them.
59. Make specialized cake toppers.
Make a birthday or wedding cake extra-special with a custom-made cake topper, created by you! Find a tutorial on YouTube, and then sell on Etsy.
60. Set up someone's blog.
Do you know anyone who has an idea for a blog? Show off your online skills and offer to help set it up for them for a fee!
61. Offer DVD rentals to pals.
If your friend is bummed about a movie not being on Netflix, rent out your personal copy if it's in your DVD collection!
62. Paint customized sneakers.
Vamp up some Vans with acrylic paint and sell them on Etsy.
63. Build your own fairy homes and sell them.
Make fairy huts with paint and sell them to your neighbors.
64. Create cat scratching posts.
Find a tutorial on YouTube, and then sell it on Craigslist or at a garage sale.
65. Learn how to pickle and sell pickled veggies.
You can pickle just about anything! Add cute labels to the jars.
66. Deep-clean car interiors.
Grab a small vacuum and offer to clean out the inside of your parents' cars for a fee. Don't forget in between the seats!
67. Sell your old Pokémon cards.
You'll make a kid very happy!
68. Make origami mobiles.
Origami mobiles are fun and easy to make! Sell them to friends to hang in their rooms.
69. Sell your old keychains.
If you're looking to give your backpack a makeover, sell your keychains on Etsy. Good luck!
70. Make mason jar cookie mixes to sell.
Combine the dry ingredients in a jar. Try all sorts of flavors like peanut butter and snickerdoodle!
71. Take an online survey.
Make money from home with online surveys, like swagbucks.com and cashcrate.com! It's easy to do, and you'll make cash to spend at the mall! Bath & Body Works, here you come.
72. Offer to make someone's birthday cake.
Customize a special cake — just for their big day.
73. Set up a cartoon portrait station at the craft fair.
People love caricatures! Charge extra for colors.
74. Make feather barrettes for hair.
Find feathers at a craft store and hot glue them to hair clips!
75. Decorate dog houses.
O‹ffer to spruce up your neighbor's dog house with a coat of new paint!
76. Give a makeover.
If your BFF has a party, offer to do her makeup.
77. Host a face painting booth!
At your July 4th block party, set up an artistic corner.
78. Make custom agendas.
Give boring school planners a makeover with washi tape.
79. Become a day camp counselor.
If you're old enough, see if you can get hired as a part-time day camp counselor for the summer at your local theater or zoo!
80. Plan a bake sale.
If you are comfortable in the kitchen, whip up some sweet treats to sell at your church or set up a stand in your neighborhood. Yummy!
81. Create custom invitations.
Know anyone who is going to throw a big party soon? O‹ffer to make invitations, and send them out to everyone on the guest list.
82. Set up a manicure/pedicure station.
Treat your grandmother or mom to some at-home pampering for cash.
83. Paint fences.
Check to see if any of your neighbor's fences need a new coat of paint! Charge for the paint and labor.
84. Tie-dye T-shirts!
This weekend, tie-dye a bunch of T-shirts with your bestie and sell them as cover-ups at the pool.
85. Makeover someone's bedroom.
Help decorate your little sister's room!
86. Wash windows.
Grab some Windex and o"ffer to wash all the windows in your house for $10.
87. Transfer CDs to iTunes.
Grab all your parents' old CDs and o"ffer to transfer the files to your family's computer!
88. Decorate jewelry boxes.
Customize small wood boxes from the craft store.
89. Set up a shoe shine service.
Get shoe polish and shine on!
90. Make flower arrangements.
Sell them locally.
91. Offer movie editing services.
Edit your cousin's dance recital footage on iMovie and charge for your time.
92. Organize a Harry Potter Quidditch game for kids in your neighborhood.
Charge $1 each to play while you ref it.
93. Make art prints from old sheet music.
Paint designs onto the sheet music to sell on Etsy.
94. Put on a puppet show for kids.
Set up a show in your yard and charge admission.
95. Knit stuffed animals.
Who doesn't love a cute fuzzy animal? Hit up a craft store for yarn and stu­ffing. Sell them to your buds or the kids in your neighborhood.
96. Become a grocery store bagger.
Ask your nearest grocery store if they are hiring part-time for a grocery store bagger position. You'll easily make $10 in a weekend that way!
97. Offer to take people's junk or unsold items from garage sales.
Bring all of the leftovers to Goodwill or a trash facility to make some quick cash.
98. Make seashell wreaths.
Glue seashells you collected over summer vacation onto a foam wreath to sell as decor.
99. Clean your family's garage.
Tackle the hardest place to clean in your house for a price. Your parents will be so happy!
100. Fix computers.
Put your tech skills to work and clean computers of viruses, bugs and other problems for a small fee.
Intro by Zoë Alliyah Haylock. This post originally appeared in Teen Boss magazine.
Watch: How to DIY Your Own Celebrity Holiday Gift Box
Love J-14? Be sure to subscribe to our YouTube channel for fun, exclusive videos with your favorite stars.