We've spent the past few months obsessing over what happened in Season 1 of Riverdale, then obsessing over what might happen in Season 2. Now, the second season is beginning and there's still so much to figure out. Like, how can I watch Riverdale online? Or is Riverdale on Hulu? So many questions! Don't worry. We're breaking it down so you can get right back to what you do best: Bughead fanfiction.
Is Riverdale on Hulu?
Not right now, but in the future! That is, if you have a Hulu Live TV subscription. In late August 2017, The CW signed a deal with Hulu to let them stream their television shows live at the same time as they air on TV "in the coming months." As of right now, Hulu Live doesn't show The CW as one of it's available channels. Another catch is that you have to have a Hulu Live TV membership, which isn't the same as a normal Hulu membership. But, when the episodes are done airing, they'll stay on Hulu Live for you to watch on demand unlike regular Hulu.
It's unclear what this means for people with regular Hulu subscriptions. One of the best parts about Hulu is that an episode will be online the day right after it airs on TV. That's perfect for those who need to see episodes of a show, but can't watch it live. For Season 1, Riverdale wasn't available to watch on Hulu because The CW ended their contract for that kind of streaming in 2016. There are alternate options for those who don't have access to cable or a live TV account, though.
Last season, Netflix released every episode shortly after the season aired on The CW, as the show is not a Netflix Original. That'll most likely be the case this time around, too. Although it seemed like Riverdale Season 2 episodes would come to Netflix on the Fridays after the each episode airs on television, Cole Sprouse used his Instagram story to announce that the premiere will arrive on Netflix just one day after it airs on TV for international audiences!
That means Netflix users around the world will get new episodes of Riverdale weekly. No Netflix? No problem.
Where else can I watch Riverdale online?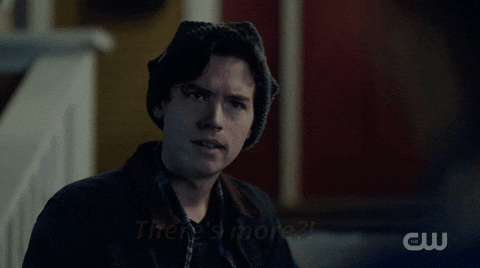 You can also find Riverdale on several other major streaming platforms! There's Amazon, Vudu, iTunes, and, of course, The CW's website and The CW app! The CW releases episodes the day after they've aired on TV, just like Hulu, but the others wait until the entire season is finished, then stream all the episodes. It may be a longer wait to see who killed Fred Andrews, but that binge session will be glorious!
If you're still not caught up on Riverdale, first of all, what are you waiting for? Second of all, you're in luck! You have so many options to watch the dramatic first season and if you're talented, you could probably even watch it all by the time the Season 2 premiere ends. Riverdale Season 1 is currently on Netflix, the CW, Amazon, Google Play, and many more streaming services. Pick your favorite!
But whatever you do, don't sleep on this incredibly wild television show. The anticipated season premiere airs on October 11, 2017 on The CW.
Love Riverdale? Be sure to join our Riverdale Facebook group to continue the conversation.
This post was originally published on October 11, 2017 and has since been updated.
Watch: Dylan Spouse Visits The Tonight Show With the Riverdale Cast
Love J-14? Be sure to subscribe to our YouTube channel for fun, exclusive videos with your favorite stars.